Links!!
... of a Hypnotic Nature ...


The Michael Newton Institute for Life between Lives Hypnotherapy

If you are searching for others who offer Life between Lives sessions, both nationally and Internationally, check out LBLers referral list http://www.spiritualregression.org/certified.html

Dr. Michael Newton & me, Stephen, 2004 >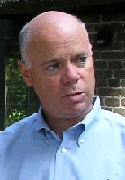 Paul Aurand trains budding hypnotists and caring therapists in New York and abroad. Paul is an inspiring and compassionate teacher and therapist ... with a great sense of humor. Contact him at The Holistic Healing Center in New York. Classes and special programs offered.
or http://www.holistichealingcenter.com/
Traditional and SpiritualRegression (Life-Between-Lives) Hypnotherapy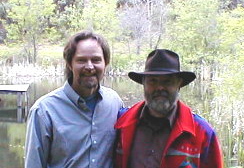 with David M. Pierce, CHT- A.C.H.E. Certified Hypnotherapist, member of the National Association of Transpersonal Hypnotherapists, the Society for Spiritual Regression, and certified in Spiritual Regression Hypnotherapy with Dr. Michael Newton.
Picture of Dave & I in California. >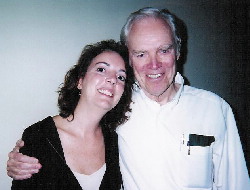 Bryn Blankinship, MHt, is a transpersonal hypnotherapist. Thru hypnosis, past life regression and Life Between Lives Regression, she gently leads her clients on a journey of self-discovery and healing. She is located in the coastal town of Wilmington, North Carolina.
Contact Bryn at 910-620-0110 or brynmail@charter.net

Art Roffey, Ph.D., D.D., is a licensed psychologist in the State of Michigan and is certified as a hypnotherapist by the American Society of Clinical Hypnosis. His private practice is confined to Past Life Regression and Life Between Lives Spiritual Regression. Art is the Director of Innervision, P.C. (http://www.innervisionpc.org/) and an international lecturer on the topics of Spiritual Regression, Past Life Regression, and shamanism. Dr. Roffey may be reached at (248) 865-9416 in Michigan or InnervisionPC@comcast.net
Susan Barry, M.S., CHT, brings a warm smile and good vibes to New England - hypnosis for health associates or http://www.hypnosisforhealthassociates.com/
Anita Groenendijk enchants and inspires in Holland reincarnatie therapeut or http://reincarnatietherapeut.com/
Elly Boonzaaijer must be a reincarnated Native American born as a Dutch lady. Contact her at elly@wavuluaa.nl
Her website: www.wavuluaa.nl

Note the orb or flying mandala above her head. This was a "common" phenomena at the international training in 2004!

Patrick McKee, PhD, CHt., is doing a thorough job of hypnotizing in California. Patrick mixes a unique blend of Japanese philosophy, spirituality and intuitive wisdom. Located in the San Francisco/San Jose area of California. pmckee@sfhealing.com
Toll-Free in USA (877) 235-2798 http://www.sfhealing.com/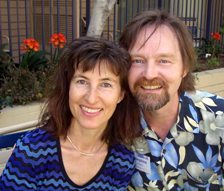 Ursula Demarmels, CHt, is well known in the German-speaking countries and beyond, as an experienced specialist in past life spiritual regressions as well as Life Between Lives Integration sessions. She is a hypnotherapist and university teacher, living in Austria at the Salzburg Lake District. Ursula Demarmels wrote a well received book in German, entitled "Wer war ich im Vorleben? Die positive Wirkung Spiritueller Rueckfuehrungen" (ISBN-10: 3-517-08299-6; ISBN-13: 978-3-517-08299-8) and was a regression expert in a TV documentary series on historically verifiable past life regressions.
You can contact her at http://www.spiritualregression.de (here she is with me in our L.A. Training)
Hypnosis in the USA - Directory Listing of Professional Hypnotists
International Association of Counselors and Therapists - IACT
10915 Bonita Beach Rd. #1101 • Bonita Springs FL 34135
(239) 498-9710 or FAX (239) 498-1215
www.iact.org

USA National Guild of Hypnotists
World wide hypnosis links: SZELES' Suggestions


Other links of Interest: