Clearbird on the web (Mirror Sites): [www.Geocities.com/Clearbirds] [Clearbird.netfims.com] [Clerbird.bravehost.com] [AllMeters.netfirms.com] [On FreeZoneAmerica]
Download only: [Clearbird.012webpages.com] [FreeZoneAmerica Downloads]
Die Clearbird-Materialien werden zur Zeit auf Deutsch übersetzt.
| Downloads | Site Index | FreeZoneAmerica Home | Clearbird Home | Links |
Title: The Road to Clear
Subtitle: User's Manual in Standard Clearing Technology, Level 0-5.
Authors: Clearbird Publishing.
Version 8.01X-Pro, January 20, 2004


User's Manual in
Standard Clearing Technology
Level 0 - 5
Including:
Case Supervisor Mini Hat
Engram Clearing
and Solo Auditing Basics
ST Version 8.01X-Pro. January 20, 2004
"The User's Manual to
Standard Technology"


Welcome to 'Clearbird'
We publish technology for personal advancement, increased ability, and attainment of personal freedom. Our publications on Standard Clearing Technology are mainly based on the clearing technology defined by the late Mr. Ron Hubbard (1911-1986). We have compared his works to other authors, such as L. Kin, Geoffrey Filbert, and the German philosopher A. Nordenholz (who wrote the first book and the first axioms of the subject - in 1934). We have written a completely new and comprehensive textbook based on these and other authors' works on the subject of standard technology. It is the first user-friendly User's Manual ever written on standard technology. You are not required to be able to understand complicated research papers. We simply assume you understand plain English and have an interest in the subject. The Road to Clear is comparable to alternative software manuals you can buy in any bookstore. We are not trying to rewrite the program of standard technology. We are simply trying to make it easier to understand and apply. One good use of The Road to Clear is thus to make a new student familiar with the whole subject of standard technology and down the road make him capable of studying the original materials with ease.
R. Hubbard

"The Road to Clear" is a complete textbook
in modern auditing, covering:
Basic Definitions and Theory
Axioms and Auditing
ARC and the Tone Scale
Communication and TRs
All about the Meter with Drills
Model Session, Rudiments and More...
Session Reports and Admin
Unmetered Auditing: Self-analysis, Assists, False Data Stripping
Engram Running, 1950 Style.
Metered Auditing: Recall- and Communication Processes, Drug Rundown, Word Clearing Intensive.

q Level One - Problems Release

Objective Processes.
Help. Theory and Processes.
Problems. Theory and Processes
Prep-checking.

q Level Two - Relief Release

Grade 2, Responsibility, Overts and Withholds. Theory and Processes.
Confessional Auditing. Theory and Processes.
Marriage Confessional. Theory and Process.

q Level Three - Freedom Release

Life Repair Auditing. Theory and Program.
Grade 3. Upsets and unwanted change. Theory and Processes.
Handling upsets with Prepared Lists.
Listing & Nulling Auditing.
Out-int Remedy for handling special case condition.

q Level Four - Ability Release

Handling of fixed ideas and non-survival considerations.
Grade 4. Theory and Processes.
Service Computation handling.
Fixated Purpose Rundown.
"Way to Happiness" Auditing.

q Level Four Professional

Special Rundowns and Actions.
PTS data, 'Ups and downs' in life.
Date/Locate procedure.
Full Recall Int Rundown.
Handling most Repair lists and actions.

q Level Five - Engram Clearing

Many rundowns using Engram Running by Chains to erase basic harmful incidents and difficulties.

The State of Clear is routinely reached at the end of this Grade.

q Level Five Pro-C/S

Basics of Case Supervising.
How to C/S each Grade and Action to get the client to Clear.
C/Sing Repair- and Advance Programs.
Trouble-shooting cases and get them winning.

q Solo Auditing After Clear

What is Solo-auditing and how is it done.
Basic skills and drills to become a Solo-auditor.
Instructions for practice sessions.
How to get started for Real.

Only practice sessions included. Advanced Levels are outside 'Road to Clear'.
The Guided Tour to
Standard Technology
You may choose to start with The Guided Tour to Standard Technology.

For people new to the subject we have included the Guided Tour. It is based on the same pages but you are guided through on a fast-track to learn the basics of the subject without all the complications that are needed for practical application or to know the subject in depth.

The Guided Tour is designed
as a route where you can read
the basic data first. It contains
most of the basic theory, but
drills, processes and more
technical sections are not included.

q Take the built-in Guided Tour

Also available as independent web book from downloads.
For serious study of The Road to Clear it is important to use good study techniques. We have included 'Barriers to Study' and Basic Word Clearing Tech and the Word Clearing Intensive (Method1).

Better yet: You should download Clearbird's Study Manual from the web and study that first. The Study Manual underscores the importance of looking up words in a good dictionary and clear them well. Misunderstood words is a primary cause to difficulties and lack of understanding and interest in study. There are other basic things covered in the Study Manual, including how to run a course.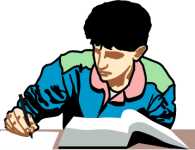 Join the Seagull

© Clearbird Publishing, 2003, 2004. All rights reserved.
Last updated January 1st, 2004.
We allow downloading and electronic translations,
duplicate postings to the web, but not printed or commercial editions
without special agreement with the publisher.

| About Clearbird | About Jo Seagull | Links |
'The Road to Clear'. The user's manual to Standard Clearing Technology, Level 0-5. Textbook for auditors, complete with theory, drills, processes and checksheets. Richly illustrated. (V.8.0x, January. 2004). Disclaimer: Clearbird Publishing and The Road to Clear are not affiliated with Church of Scientology or the official Dianetics organizations. Scientology, Dianetics, L. Ron Hubbard, Standard Tech, Book One, E-meter, Happiness Rundown, Purification Rundown, etc. are trademarked words owned by L. Ron Hubbard's estate and heirs (RTC, CST) and are as a rule not used in this publication. The Road to Clear is an independent presentation of L. Ron Hubbard's Standard Tech of Scientology and Dianetics and does not violate any law within copyright or trademark as covered in length under 'About Clearbird'. Clearbird is a publisher independent of organizational and financial interests of Church of Scientology, the Sea Organization, etc. Road to Clear is an independent textbook in the subjects of Scientology and Dianetics made available to the online community totally legally based upon Clearbird Publishing's copyrights.